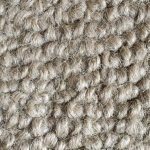 Maryland's fairs and agricultural expos have a rich history as showcases of agriculture. Now, they support and celebrate the products that today's agriculture brings to market through the Green Ribbon Fairs program.
The Maryland Soybean Board seeks one or two Maryland fairs each year to demonstrate the benefits of soy-based products such as biodiesel, cleaning supplies, and/or building materials.
Through a competitive application process, the soybean checkoff may provide reimbursement funds to one or more fairs that use soy-based products. Fair managers should complete the application including a plan to integrate soy-based products into daily operations, fair activities and/or improvement projects. Fairs are encouraged to apply for funding between $3,000 and $5,000, although larger requests will be considered.